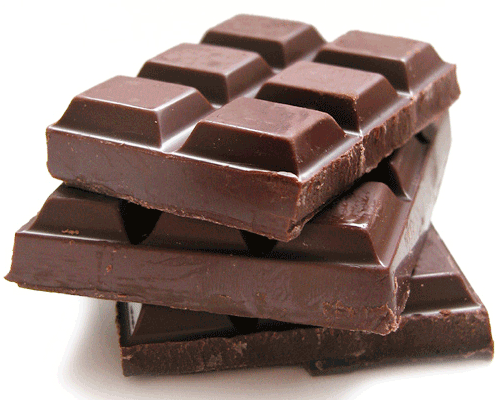 I am a chocoholic and as we reach Valentines day it always reminds me of what a huge impact chocolate has on so many good and bad . Do you know what you could be supporting by purchasing Chocolates or perhaps Hersey's kisses for your loved one this Valentines Day?
After visiting Steelgrass Chocolate Farms in Kauai, Hawaii a couple years back I was informed on what does go on in the name of chocolate.
I now only buy
FAIR TRADE CHOCOLATE
and I will not support companies like Hersey's. Fair trade chocolate bars are made from cocoa beans which are bought for a fair price from farmers. Hersey's is the largest supplier of Chocolate in our country and they do NOT support fair trade. Learn more on Hersey's HERE.
Now why would you care about FAIR TRADE CHOCOLATE? Here is why...
Cocoa farmers are some of the poorest people in the world and many of them earn on average about £50 a year.
That is about $68 dollars income a year
. These farmers can not supply basic needs like food, clean water and education for their children or families.
Most of our
chocolate
comes from the Ivory Coast region of West Africa, where cocoa production is an enormous part of the economy. In Ghana, 40 percent of the country's export revenues come from the sale of cocoa.
Unfortunately,
very little of the profit goes to the farmers who grow the cocoa beans. I can afford to buy a candy bar, so I can afford to pay such a small price more to get fair trade candy bar. Many of these farmers and their children have never even had the luxury of eating a chocolate candy bar.
284,000 children toil in abusive labor conditions in West Africa's Chocolate fields
In fact, the difficulty in making a living at cocoa farming has spawned an increase in child and even slave labor drawn from poor neighboring countries such as Mali, Burkina Faso, Benin and Togo. Children and other workers are forced to work long days picking and processing cocoa beans (it takes 400 of these pods to make just one pound of chocolate). Very few of the children have the opportunity to attend school. It is also reported in that about 12,500 children working on cocoa farms had no relatives in the area, a warning sign for serious trafficking.
Fair Trade cocoa offers farmers an opportunity to make a real living and
STOP child slavery
on the Cocoa fields.
The Fair Trade Chocolate production criteria guarantees:
Forced and abusive child labor are prohibited
Farming families earn a price that is adequate to meet their basic human needs
Environmentally sustainable production methods are required

Buying Fair Trade Chocolate not only seems like the right choice but the only choice
Some organic all fair trade offerings. Delicious and adorable Valentine products. They really have it all!
Organic and Fair Trade fudge in a variety of flavors and (soon) barks. New family-owned company.